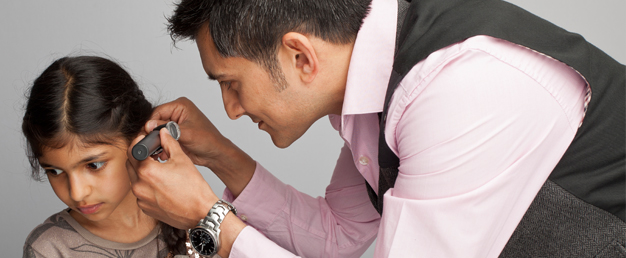 I am a Consultant Paediatrician with an Interest in Allergy and Infectious Disease at Sandwell and West Birmingham Hospitals where I have developed the Paediatric Allergy Service, which was recognized as the most improved service at the Trust (see achievements). It is the only multi-disciplinary paediatric allergy clinic in the West Midlands where a nurse, dietician, immunologist and paediatrician have a joint clinic. As a result of my clinical work and influence over regional care, I have been certified by the European Academy of Allergology and Clinical Immunology (EAACI) as a European Paediatric Allergist.  The allergy service has expanded under my leadership to now seeing 3000 children and young people with allergy annually.
I also developed a Paediatric Infectious Disease clinic where children with unusual infections as well as susceptibility to infections are seen. In addition I run a general paediatric clinic where children with all manner of childhood problems are referred for an opinion, as well as perform acute takes on the ward seeing children with acute medical problems.
I trained as an APLS (Advanced Paediatric Life Support) course director, approved by the Advanced Life Support Group, and set up the APLS course at the Hospital which trains doctors on the recognition and emergency management of children with life threatening emergencies.
I am the Lead for Paediatrics for the University of Birmingham Medicine degree and am responsible for the training and testing of medical students in acute paediatric emergencies. I was previously the Training Programme Director for junior paediatric training in the West Midlands, responsible for the education of 120 paediatric doctors in the region.
After completing the NHS Leadership Academy Nye Bevan Course, I am now the Group Director for Women and Child Health at the Hospital and help to shape pathways of care to ensure high quality, effective and safe services for the Women, children and young people we look after.
We want peace of mind that our child is healthy, happy and able to achieve their best.
Dr Nick Makwana
Parent & Patient Comments
It's always good to hear what other patients and parents think before you choose a doctor for your child, so please feel free to have a browse through other comments by my patients and their parents.