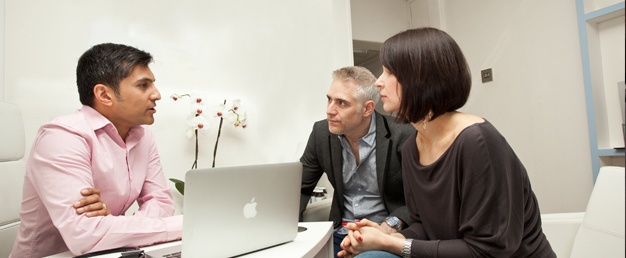 NEWS – 2023 – Now has title of Honorary Professor (Iinstitute  of Clinical Sciences), University of Birmingham
My qualifications are BSc (HONS) Pharmacology (Scientific degree), MBChB (General Medical Qualification), MRCPCH (Specialist Qualification to Practice Paediatrics), PCME (Specialist Qualification to Teach), MD (Specialist Research Degree).
I graduated in Medicine from Birmingham University in 1996 (MBChB) with a distinction in Anatomy and honours in Biochemistry, Physiology, Pathology, Social Medicine, Public Health and Pharmacology before completing my medical training at Birmingham City Hospital. I also gained an additional honors degree in Pharmacology (BSc).
I passed my MRCPCH (Member of the Royal College of Physicians: London) in 2000. I am a member of the Royal College of Paediatrics and Child Health.
I obtained an additional teaching Qualification during my training from the University of Wolverhampton which enhanced my skills at delivering teaching and training to medical students, junior doctors and peers. I currently deliver teaching at a local, regional, national and international level.
I gained extensive experience in General Paediatrics and care of the sick newborn at Birmingham Children's Hospital, New Cross Hospital (Wolverhampton) and Dudley Group of Hospitals (Dudley). Focused training in management of the acutely sick child was at Birmingham Children's Hospital in the regional Intensive Care Unit as well as in the Accident and Emergency Department. I studied Paediatric Allergy and Infectious Disease at Birmingham Heartlands Hospital and Alder Hey Children's Hospital (now called the Royal Liverpool Children's Hospital Foundation Trust), Liverpool.
During my time at Alder Hey I was affiliated with the University of Liverpool and completed an MD Thesis (Research Degree) into the diagnosis and management of Meningococcal Disease, the results of which were published in journals and presented at international meetings.
Most recently, as a result of my clinical practice and influence over regional care, I have been certified by the European Academy of Allergology and Clinical Immunology (EAACI) as an acreditted European Paediatric Allergist.
Since commencing my post at Sandwell and West Birmingham Hospital in October 2007 I have expanded the service, which now sees approximately 3000 patients annually for allergies.  I also chaired the Midlands Paediatric Allergy Group (MPAG) which aimed to improve standards of care and education of all health professionals who look after children with allergy across the region.
Most recently I have been appointed as the Chair of the Paediatric Allergy Commitee of the British Society of Allergy and Clinical Immunology (BSACI) which aims to improve access and standards of care to children with allergy, no matter where they present across the UK.
I been given the title of Honorary Professor at the University of Birmingham in recognition of my committment to teaching, training and improving local allergy services.
We want peace of mind that our child is healthy, happy and able to achieve their best.
Dr Nick Makwana
Parent & Patient Comments
It's always good to hear what other patients and parents think before you choose a doctor for your child, so please feel free to have a browse through other comments by my patients and their parents.