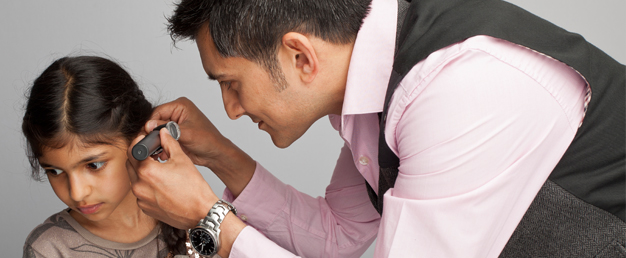 About this site
The website aims to serve as an information source for the practice of Dr Nick Makwana, Consultant Paediatrician, and is aimed at the General Public.
This information is not advice, and should not be treated as such. You must not rely on the information on this website as an alternative to medical advice. If you or your child are unwell you should seek medical advice from a trained medical professional. You should not delay seeking medical advice, nor disregard medical advice, nor discontinue medical treatment because of information on this website.
Data Protection
The confidentiality of patient information is of the utmost importance and Dr Makwana adheres to guidance issued by the General Medical Council. Dr Makwana takes all reasonable means to secure all data whether it be telephonic, written or electronic. Any personal information you provide will be held in accordance with the provisions of the Data Protection Act 1998 and used only for the reason specified at the point of collection. Dr Makwana is registered as a Data Controller with the Information Commissioner's Office, as prescribed by the Data Protection Act. The Data Protection Act 1998 entitles you to request information held about you although a fee may be charged for requests that extend beyond routine summaries.
Email
Transmission of data over the internet may be insecure and Dr Makwana cannot guarantee the security of data sent in this way. Email cannot be guaranteed to be error-free or to have originated from a legitimate address as information could be intercepted, corrupted, lost, destroyed, created by a non-authorised source, and/or arrive late or be incomplete. Dr Makwana does not accept liability for any errors or omissions in the contents of email messages, which arise as a result of email transmission.
Computer viruses can be transmitted via email. Dr Makwana takes reasonable precautions to ensure no viruses are present in email he sends, but he cannot accept responsibility for any loss or damage arising from the use of email or email attachments. You should check all emails and any attachments for the presence of viruses. Dr Makwana accepts no liability for any damage caused by any virus transmitted by email. Dr Makwana's email providers automatically scan all incoming email messages, and filter out messages that appear to be Spam. Since no filtering system is completely accurate, on occasion legitimate messages may also be filtered-out. Please let us know if you suspect that this is the case or if you receive any message from Dr Makwana that may be considered to be Spam.
Quality assurance & governance of staff and facilities
The premises at BMI The Edgbaston Hospital are licensed with the UK Care Quality Commission. All practitioners are registered with their respective councils and are experienced in the management of patients within their specialist areas. All clinical staff hold valid Criminal Records Bureau checks for work with children in the UK. Staff undergo annual review and participate in Continuing Professional Development activities. Doctors are required to comply with the principles and values on which Good Medical Practice is founded, as laid down by the UK General Medical Council.
Funding and advertising
This website is funded by solely by Dr Makwana. Links to commercial sites do not generate income and are for your benefit only. This website does not host advertisements or sponsored links to commercial enterprises. Links to commercial enterprises or other sites are in order to facilitate user education. If an advertisement were to be placed for monetary recompense, then it would be distinguished by the word "Advertisement". Because of this policy, Dr Makwana declares no conflict of interest.
Contact
If you have any questions about this Disclaimer, please contact Dr Makwana as detailed on the contact page of this website.