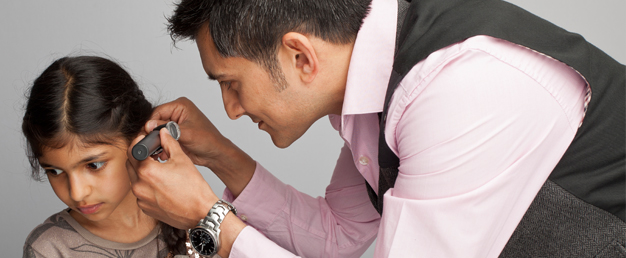 Introduction
This Disclaimer sets out important information about this website. By using this website, you accept this disclaimer in full. If you disagree with any part of this disclaimer then please do not use this website.
Intellectual Property Rights
Unless otherwise stated, Dr Makwana owns the intellectual property rights in the website and the material on the website. Subject to the licence below, all of Dr Makwana's intellectual property rights are reserved.
Licence to Use Website
You may view, download for caching purposes only, and print pages from the website, provided that: you do not republish material from this website (including republication on another website), reproduce or store material from this website in any public or private electronic retrieval system; reproduce, duplicate, copy, sell, resell, visit, or otherwise exploit this website or material on it for a commercial purpose, without express written consent; or edit or otherwise modify any material on this website.
Links pointing to this website should not be misleading and appropriate link text should be always be used. Unless we agree in writing, all links should point to the home (index) page. You must not frame the content of this website or use any similar technology in relation to the content of this website. You agree that should we request the deletion of a link to this website, that is within your control, then you will delete the link promptly. When you use this website we may collect, store and use information about your computer including your IP address, browser type, length of visit, number of page views and any other information that you choose to send to us. We do not use cookies when you visit this website.
Limitations of Liability
The information on this website is provided free-of-charge, and you acknowledge that it would be unreasonable to hold Dr Makwana liable in respect of this website and the information on this website.
The website aims to serve as an information source for the practice of Dr Nick Makwana, Consultant Paediatrician, and is aimed at the General Public. This information is not advice, and should not be treated as such. You must not rely on the information on this website as an alternative to medical advice. If you or your child are unwell you should seek medical advice from a trained medical professional. You should not delay seeking medical advice, nor disregard medical advice, nor discontinue medical treatment because of information on this website.
Whilst Dr Makwana endeavours to ensure that the information on this website is correct, he does not warrant its completeness or accuracy. Please inform us of any inaccuracies in the material on the Website and we will attempt to correct them. We cannot promise that the Website will be fault-free. If a fault occurs with the website you should report it to us and we will attempt to correct the fault as soon as we can. Dr Makwana does not commit to ensuring that the website remains available or that the material on this website is kept up-to-date. Your access to the website may be occasionally restricted to allow for repairs, maintenance or the introduction of new content. We will attempt to restore access as soon as we reasonably can.
Links to third party websites are provided solely as a convenience to you. Dr Makwana does not accept any liability in connection with any third party websites that can be accessed through this website and does not endorse or approve the contents of any such site. If you decide to access any of the third party sites linked to this site, you do this entirely at your own risk. To the maximum extent permitted by applicable law Dr Makwana excludes all representations, warranties and conditions (including, without limitation, the conditions implied by law of satisfactory quality, fitness for purpose and the use of reasonable care and skill).
Dr Makwana's liability is limited and excluded to the maximum extent permitted under applicable law. Dr Makwana will not be liable for any direct, indirect or consequential loss or damage arising under this disclaimer or in connection with this website, whether arising in tort, contract, or otherwise; including, without limitation, any loss of business, goodwill, data, or income.
However, nothing in this disclaimer shall exclude or limit Dr Makwana's liability for fraud, for death or personal injury caused by negligence, or for any other liability which cannot be excluded or limited under applicable law.
Variation
Dr Makwana may revise this disclaimer from time-to-time. Please check this page regularly to ensure you are familiar with the current version. If you do not wish to accept the new disclaimer then you should not continue to use the website. If you continue to use the website after the date on which the change comes into effect, then your use of the website indicates your agreement to be bound by the new disclaimer.
Breaches of these terms and conditions
If you breach these terms and conditions, we may take such action as we deem appropriate, including suspending your access to the website, prohibiting you from accessing the website, blocking computers using your IP address from accessing the website, contacting your internet service provider to request that they block your access to the website, or bringing court proceedings against you.
Entire Agreement
This disclaimer constitutes the entire agreement between you and us in relation to your use of this website, and supersedes all previous agreements in respect of your use of this website.
Law and Jurisdiction
This notice will be governed by and construed in accordance with English law, and any disputes relating to this notice shall be subject to the exclusive jurisdiction of the courts of England.
Contact
If you have any questions about this Disclaimer, please contact Dr Makwana as detailed on the contact page of this website.